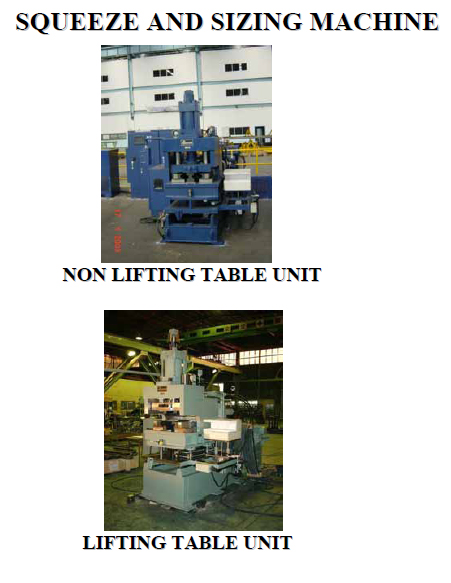 KUSAKABE KIKAI CO. LTD. Announces a single stage squeeze and size machine. The machine described does the squeezing and sizing with a single action making the total process simpler and faster.
Machine Description
The machine consists of a squeezing and sizing unit, induction heating device, hydraulic unit, and a control panel. It is designed and constructed for squeezing and sizing an 1800 bent tube after it is preheated by an induction heating device that is equipped with the machine. After obtaining the proper temperature in the induction heater the tube is moved into the press where the correct dies have been previously inserted to ensure the proper bending radius. The tube is then pressed and formed by the side and upper dies in a single operation. The unit may be designed to allow the bed to move forward and backward as well as raise the unit up and down depending on where the unit is placed in the fabrication line. The operation panel is a pendant type panel and is located close to the machine to allow easy operation by the operator.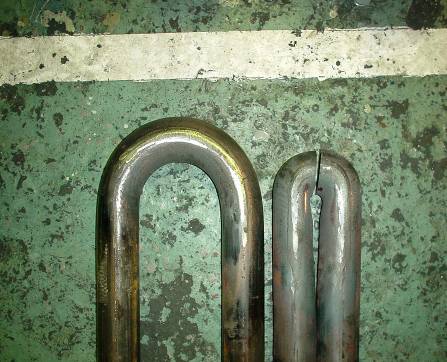 Induction Heating Device Characteristics
The induction heating unit includes a thyristor inverter panel with matching panel and transformer.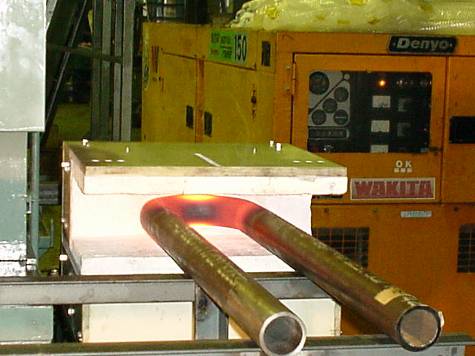 Machine Capabilities
Bending Specifications:
Bending radius
– 0.7 DR ~< 2 DR (O.D. 31.8mm, 38.1mm).
0.7 DR ~< 1.5 DR (O.D. 44.5mm to 63.5mm).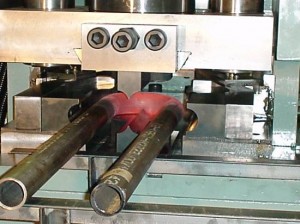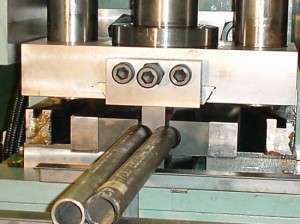 The completed close radius bend has a minimum loss of inside tube diameter as shown in the photo below. Our squeeze and size machine has been accepted and in operation by some of the major boiler manufacturers.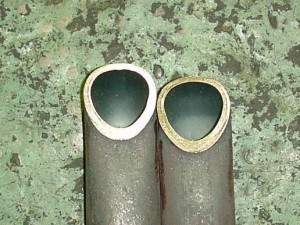 Features
One single operation makes squeezing and sizing process simultaneously after being heated by Induction Heater. Tube shall be bent at 180 degrees by tube bender before squeezing and sizing process.
High productivity by using Induction Heater which has function of uniform and short time heating.
Short time exchanging dies when changing of tube size.
Easy operation :
- Heating : Just press the pushbutton for Induction Heater after setting the tube inside of Heating Coil.
- Squeezing/Sizing : Just press the pushbutton for bending after setting the tube into the dies.